The High School Grad
STEPPING OUT OF HIS COMFORT ZONE AND THRIVING AS A COLLEGE STUDENT
Erasmo thought attending Chemeketa would be an affordable starting point on his path to becoming a surgeon—what he didn't know was how much support and community he'd find here.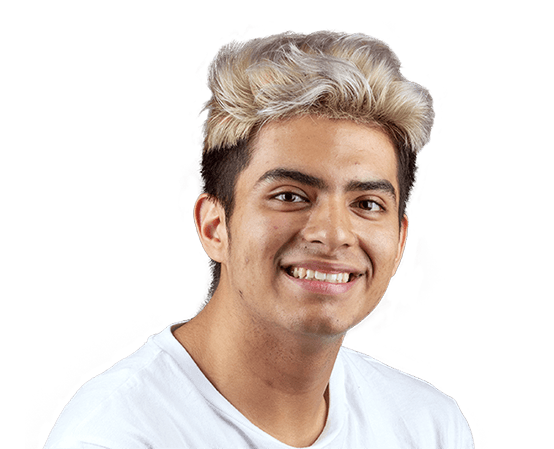 Taking College by Storm
I had Chemeketa on my map all throughout high school. I didn't know exactly what I wanted to do, so I thought Chemeketa was a great place to start discovering. After being here for a term, I believe Chemeketa is a great college to start at because how much help they offer. Plus, it gives you a chance to change your major without wasting much money.
My life was very different before I transitioned into college. I wasn't that active in my high school, but now I've been getting out of my comfort zone. I work as a Student Ambassador helping recruit new students and I've gone to events to help out—like the International Night where I helped make choco flan (and the people who ate it liked it).
I was surprised at how great and friendly the people here are. All the events Chemeketa hosts brings others together to make something great. Because of this, I've been able to develop connections with other people and departments.
Meet the others